The Watcher

2016 - Comedy Noir - 7min

Our first sequel! Detective Belding is back in action and this time, he's being followed... 

This follow up to 2009's "Pier Pressure" was created in 72hrs for the Raincity Noir Fest and was awarded prizes for best Acting (Tom Belding), Cinematography (Travis Hansen), Editing (Darren Borrowman) and Best Picture.

Written by Bob Woolsey & Andrew Menzies
Directed by Darren Borrowman

Reconstructing Whales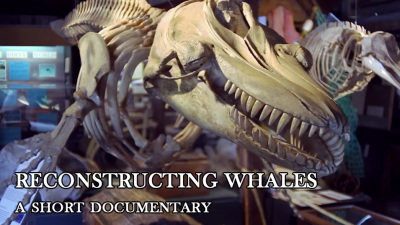 2016 - Documentary - 7min

A look at the process behind reconstructing whale skeletons at the Johnstone Strait Whale Interpretive Centre in Telegraph Cove, BC.

Currently screening in festivals around the world!

For more education and information, go to www.killerwhalecentre.org

Dial Y For Yesterday

2014 - Drama - 14min

The only thing schlubby telemarketer Pete has to sustain himself through his solitary and neurotic existence are memories of a wonderful, bucolic childhood spent with Igor, his beloved dog. 
Given the opportunity, will Pete make a deal with a smooth-talking salesman to return to his childhood? Can you really go home again?

Created with Crazy 8's 2014, directed by Greg Crompton
Fort

2013 – Romantic Comedy - 10 mins


When Toby is awoken early Sunday morning to find that Sarah has turned the living room into a blanket fort, he is challenged to play along with her game of make believe, until she catches him off guard with some serious news.
Fort has screened at the China Art Museum in Shanghai and was selected as the Audience Favourite at the 2013 Parrsboro Film Festival
M is for Messiah

2013 - Horror - 3min

A woman must to face a strange cult and their nefarious Messiah if she is going to avoid being their human sacrifice.

Produced for the ABC's of Death 2.5 compilation, available through VOD, this segment was directed by Nicholas Humphries.


Fidelium

2012 – Horror - 7min


Erik and his wife Wendy are about to have a baby. Unbeknowst to her, Erik has made a deal with a Satanic cult in order to cure his sterility. As the due date grows near, Erik discovers the price is more than he can bear.
Winner of the Grand Jury Prize and Online Audience Vote in Bloodshots 2012, this short horror film was created in 48hrs and features makeup designed by "Face-Off" winner Darla Edin.
Grand Juror, George A. Romero praised the film and it received a great writeup in Fangoria #321 (see our 
press
page)
Full Moon Tonight
2011 – Horror/Comedy - 7min


When their car breaks down, two sexy white girls seek shelter with a creepy mechanic and his reserved werewolf son.
Created in 48hrs for the 2011 Bloodshots Horror Film Festival, winner of best makeup (malin Sjöström-Ewan).

Fourth Date

2010 – Horror Comedy (7min 20sec)

A young couple on their fourth date visit an abandoned museum, where the creepy janitor tells them his foreboding tale of woe of a teenage monster.
Abandoned museums have never been so much fun.

Produced for the 2010 Bloodshots 48hr Horror Film Festival. It won the prize for best writing (Bob and Andrew) 

Best Christmas Ever

2009 - Comedy - 8mins

This holiday story sees Tom, Lauren and Marcel stuck in the office at Christmas. As they each recount stories of their worst Christmas memories, they vow to make this the Best Christmas Ever.

Produced in 72hrs for the Laughing Stock Comedy festival, it received awards for best director (Darren Borrowman) and best writing (Bob Woolsey & Andrew Menzies).

Pier Pressure

2009 – Noir Comedy - 8min


Detective Belding must solve the mystery of his dead murdered partner while bedding the beautiful Lana and battling the dastardly "Spuds" Mulligan.
Created in 2009 for the Rain City Noir Film Festival, this Noir-Com won prizes for best Directing (Darren), best Actress (Lauren Martin) and best use of rain (big cash prize!)